Nathan Bain

Assistant Director, EPK Editor
Nathan is a third year writing student originally hailing from Quadra Island. He splits his time between Creative Non-Fiction and Drama focuses along with Bartending, sports and other "character-rich" past times. Always an "arm-chair quarterback" to films, he wanted to get into film-making in order to give himself more justification in complaining about bad movies. In the future, he plans to become more involved in film, as well as find ways to add more "quotation marks" into day to day life.
Christina Bialik

Location Manager, Grip/Electric
Christina Bialik has always wanted to be involved in film. Seeking to hone her creative talents, she chose to get an education at UVic in writing for the screen. After writing several plays and screenplays, she is now experiencing her first taste of film production with two shorts – as a writer on Waylaid and as a crew member on How Socrates Bought the Farm. So far, she is loving every minute. When she isn't writing, Christina is training to run in the Heart of the Rockies triathlon, or else furthering her studies in acoustic guitar.
Steven A. Bjornson
Sound Designer, Sound Mixer/Editor, Ass Model
Insert Revised Bio here.
Marynia Bieńkowska-Gibbs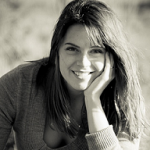 Editor, Catering Manager, Grip/Electric
Marynia (who likes to go by Wil) is a 3rd-4th-5th year student at UVic pursuing a double major in Writing and Spanish. Unable to pick between her new love of screenwriting and her long standing marriage to scriptwriting (for stage) she's opted to do both! Outside of her commitment to school, as a hobby more than anything else, Wil models for various local artists. After her eventual graduation, she hopes to move to Toronto where there are rumored to be more opportunities to get your art on.
Kelly Bouchard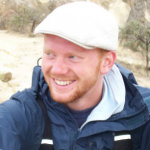 Boom Operator, Transportation Captain, EPK Editor
Kelly Bouchard was boom operator, transportation captain, and EPK editor for How Socrates Bought the Farm. He's a writing student at UVic and specializes in creative non-fiction and drama. Shooting How Socrates Bought the Farm was one of the coolest things he's ever done in school. On set Kelly wore jean shorts cut off so high you could see the pockets. He also wore a wife-beater, knee socks and high-top kicks. It felt good. Damn good.
Stephanie Chan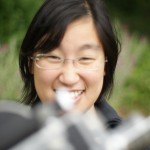 Casting Director, 2nd Assistant Camera
I started being interested in film-making after watching Peter Jackson's Lord of the Rings. My foray into film-making began with screenwriting but ended when I discovered the process to retraining and when I entered University in 2003. It wasn't until my final year of University, when I became a Film Studies Minor, that I got back into film the way I did when Lord of the Rings came out. My obsession with film only grew when I joined the UVic Photoclub and discovered that there are people that still use film.
Colleen M. Clement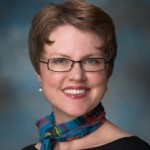 Key Hair & Make-up, Color Grading
Colleen currently attends the University of Victoria, British Columbia, pursuing a PhD in Curriculum & Instruction. She earned an MA from Eastern Michigan University in Drama/Theater for the Young in 2009. She produced/wrote a lullaby CD "Dream Songs,"conducts private vocal coaching, and teaches Stage Presence classes, helping kids increase self-esteem on and off stage. She has developed an improvisation program that she facilitates to help bridge social gaps that commonly occur in schools with increasing multi-language populations.
Ella Dalling
Publicist, Costume
Ella Dalling is a 4th-year economics student at the University of Victoria. Born and raised in Vancouver, she moved over to the Island for post-secondary. Ella was in charge of the publicity and costumes for How Socrates Bought the Farm. Never having ever been on a film Ella was amazed as to how much work it took to make a short film. She plans on involving herself in more film projects in the near future.
Connor Gaston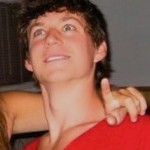 Writer, Camera Operator
Connor Gaston loves clams but hates clam chowder. His favourite movies have not yet been made. Gaston's directorial debut garnered him the award for Best Director at the University of Victoria's Sunscreen Film Festival for his short film Shoulda Coulda.  His public service announcement on speeding will is soon to be aired on Shaw TV.
Alexa Gilker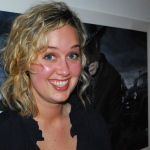 Assistant Director, EPK Cinematographer/Editor
Alexa Gilker is a fourth year play-writing and poetry student at the University of Victoria. This year, her short film The Mustache was chosen for the UVic Sunscreen Festival, and her poem "Contrition:" was featured in the journal This Side of West. Currently, she splits her creative time between directing a documentary on rising above homelessness in Victoria, and working as a journalist for BC's Island Insight and The Light magazine. Mostly, though, she just wants to get back to traveling everywhere and anywhere.
Daniel Hogg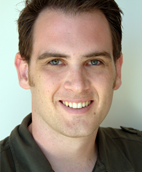 Producer, Director of Photography
Instructor Daniel Hogg has been writing, directing, and producing short films for over a decade, and mentoring film students for the past seven years.  As a director of photography, his work has broadcast nationally (Much, MuchLoud, MuchMore), screened in festivals across North America, and been represented in a several regional award-winners and nominees.  Recently Daniel completed UCLA's Professional Program in Screenwriting and won a Leo Award for Best Web Series (Freshman's Wharf) with Maureen Bradley, Julia Dillon-Davis, and Eliza Robertson.
Follow @hoggwildfilms
www.danielhogg.com
Tyson Laidler (Jedi Knight)

Production Designer, Set Decorator, 2nd Assistant Camera
Tyson was born in the early months of 1988, and as he grew, it became apparent to everyone that he was naturally skilled in the power of art making. Once 12 years of schooling with non-artmakingly gifted beings was complete, he further expanded his uses in the power of art by attending The Camosun temple (or college) on the planet of Victoria. He completed two years of the Visual Arts program there, and was trained by Jedi Masters in a plethora of art mediums, including the sacred technique of "film-making". He decided to continue with my training and sailed a star-ship over to planet Vancouver where he enrolled in the Film program at the Emily Carr temple on the island of Granville. After two years there, he jumped to hyper-space and back to Victoria for the summer season where he took a temporary course at the UVic temple called WRIT 320. This coming fall season Tyson will return to Vancouver to complete my training, and full-fill his destiny….  
Daniel Lebaron
Production/Location Manager
Daniel is a UVIC student heading into his fourth year studying English and Film Studies.  Although he majors in English, Daniel sights film as his passion because of it's combination of exploration of artistic qualities and it's ability to influence millions of people through one medium.  He cites working on Socrates as "one of the best experiences of my life.  Hanging out with the crew and seeing all the fine details that actually go into a film production was a great experience that has only added fuel to my love of cinema".
Measuring in at a height of six feet seven inches tall, Jeremy understands the benefit of standing out in a crowd. His films have strong unique visuals, which gets them noticed. As UVic Writing Alumni, Jeremy came back to campus to direct episodes of the Leo Award winning web series, Freshman's Wharf. Jeremy's work has been seen on MuchMusic, MuchLoud, MuchMore and Bravo!.  In 2010, he won MPPIA Short Film Funding Award for his project Joanna Makes a Friend, which premieres at the Whistler Film Festival in 2011.
www.jeremylutter.com
www.helpjoannamakeafriend.com
Lachlan Ross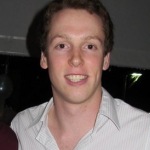 Grip/Electric,  Editor,  Sound Editor
Lachlan Ross is a 2nd year writing major studying Creative Non-Fiction and Screenwriting. From Canberra, Australia, he moved to Canada two years ago to study at UVic and has loved every minute of his time there. Originally hoping to pursue sports journalism, classes such as writing 320 and productions like Socrates are pushing him down a more film driven path.
Devin Stark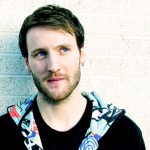 Script Supervisor, Web Designer, Graphic Designer, EPK Assistant, Stills Photographer
Devin Stark has been called (albeit only whispered once or twice) a modern-day renaissance man. He is currently perusing a Bachelors of Fine Arts degree in Writing as well as a Bachelors of Science degree in Biology at the University of Victoria. When not chipping away at schoolwork, Devin writes Young Adult fiction and Children's picture books, paints, plays numerous sports, directs short films, tutors young readers, and attempts to grow various things.
www.starkbooks.wordpress.com
Or follow me on Twitter Follow @devstark
Christopher J Starr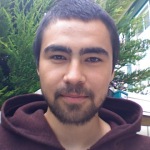 Production Manager/Caterer
Chris was born on a hospital bed in the small farm town named Turtleford, in Saskatchewan. Now he's almost a fourth year student of Writing and Environmental Studies. He likes film because it is a good way of conveying knowledge/understandings to a broad audience – film deals with perspectives and in viewing them we are able to see our world for what it is.