The Mentors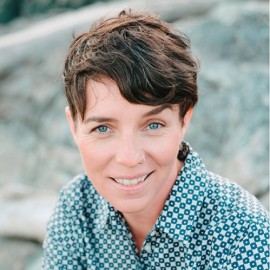 Maureen Bradley
Maureen is the producer and director of Fear or Favour.
Award-winning filmmaker Maureen Bradley's first feature, Two 4 One, recently screened at the Vancouver International Film Festival and will be the opening Gala Film at the upcoming Available Light Film Festival. In 2013, Maureen participated the NSI's Feature's First with Two 4 One and won the Jim Murphy Filmmakers Bursary. She has made over 40 short films and won a Leo Award for Best Series Freshman's Wharf in 2011.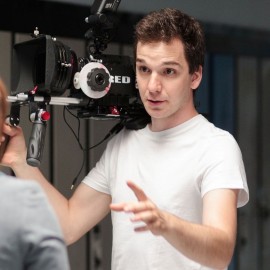 Daniel Carruthers
Daniel Carruthers ,an associate member of Canadian Society of Cinematographers, has worked on over thirty productions, including the Telefilm feature film Jackhammer (Pamela Anderson, Jamie Kennedy), and the Much FACT music video for "Beach Dream" by Jets Overhead. Daniel recently won Best Cinematography for the short film Hunger Strike at the Cinevic 2014 Film Slam.
Other notable work by Daniel Carruthers includes: the Leo-nominated music video "Close Your Eyes" by Justin Hewitt, the science fiction short film Somnius which recently screened at the San Diego Comic-Con, and the award-winning short film Near Silence, which received support from the Canadian Arts Councel, and the NFB, and went on to win Best Short Film at the 2011 Vancouver Women in Film Festival. Daniel Carruthers currently lives and works in Victoria, BC.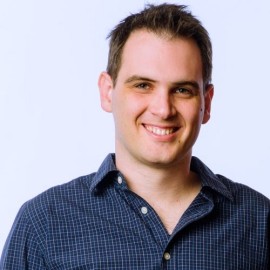 Daniel Hogg
Despite the fact he's been lighting short films and music videos for years, Daniel is a storyteller at heart, and has won a Leo Award for producing web series Freshman's Wharf, earned another four Leo nominations for screenwriting or producing, and won the NSI Drama Prize and a BravoFACT award to write and produce the short Floodplain, which premiered in Telefilm Canada's "Not Short on Talent" showcase at Cannes 2013. A UCLA Professional Program and UVic writing alumni, Daniel was an inaugural Movie Central and NSI Script-to-Screen winner, a finalist in the Praxis Screenplay Competition, and a semi-finalist in Francis Ford Coppola's American Zoetrope Screenplay Competition. His work has been broadcast internationally and screened in festivals across North America. This year, he'll  tour the festival circuit as producer of the feature-length transgender rom-comTwo 4 One, and the monstrous short Gord's Brother.
The Students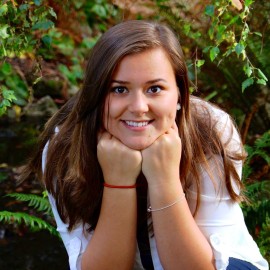 Kate McCallum
Kate McCallum was the Art Director, Locations Manager, Hair & Make-up, had a hand in Casting, and was part of the Writing team for Fear or Favour.
Kate's enthusiasm for collaborative production that takes the classroom outside, into the real professional world. In her third-year at the University of Victoria, Kate studies screenwriting, playwriting, and film studies. Her previous involvement with playwriting and production includes two plays being produced and adjudicated. Kate is ecstatic to be create film projects like Fear or Favour, and looks forward to an exciting, challenging and rewarding journey in the pursuit of her passions.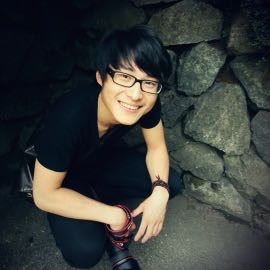 Guochen Wang
Guochen was assistant to the Director of Photography and editor for Fear or Favour.
Guochen started pursuing photography around 2007 in China before coming to Canada in 2012  to gain further knowledge in the field. Now a 3rd year visual arts student at University of Victoria, he specializes in photography and video.  He currently is the president of the University of Victoria's Video Club.
Jeremy R Saunders
Jeremy is the Social Media Coordinator and Publicist, had a hand in Casting, was part of the Writing team for Fear or Favour, and currently manages this site.
During his four years at the University of Victoria, he has worked as assistant director, director, cinematographer, film editing, as well as script writer on several small student film projects. His creative and academic writings focus on the queer experience, one of the reasons he received the Candis Graham Writing Scholarship Lambda Foundation Fund.  With a passion for social media, he has focused on using platforms such as WordPress, Twitter, Facebook, Instagram, and Tumblr to promote projects on which he works and the subjects he studies.
Jeremy R Saunders was born and raised in Victoria, BC – often referenced as the most beautiful place on Earth, which is probably why he loves to travel.
Follow @immanovelty / Visit immanovelty.com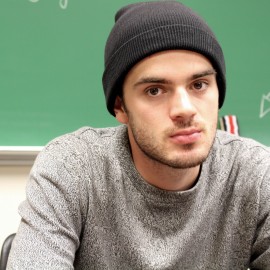 Brendan Lee
Brendan Lee was a member of the grip and electrics, and continues in Editing.
He has worked as a Director, Editor, Locations Manager, and Script Supervisor among many other roles on multiple student films and other projects. In his last semester at Capilano University, his short screenplay The Last was produced. After receiving a Diploma from the Motion Picture Arts program at Capilano University, his love of screenwriting spurred him into pursuing a more in-depth study of the craft of writing at the University of Victoria.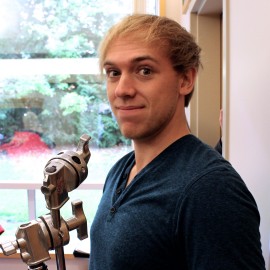 Jeff Hilman
Jeff Hilman was the on-set recordist, sound designer, and post-production audio mixer, or rather #justthesoundguy.
A 3rd year Combined Music/Computer Science student at University of Victoria, Jeff has always been a child of music and technology. He's worked as live sound technician for many different venues, and also spends time on the stage as well as a performer with his award winning band, Aivia. Jeff looks forward to a career in audio post-production for Movies, TV, and Video Games.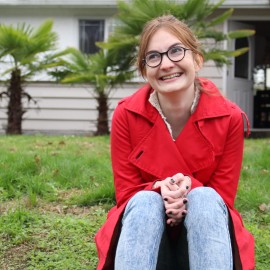 ​ Kathryn Hall 
 Kathryn was a part of the grip and electric, had a hand in the formation of this site, and was part of the Writing team for Fear or Favour.
Kathryn's passion for web series began with her work on The Autobiography of Jane Eyre where she was a consulting producer and trans-media coordinator.  She loves storytelling and social media.  Currently in the Writing program at the University of Victoria, she hopes to continue to create interactive and enjoyable web content.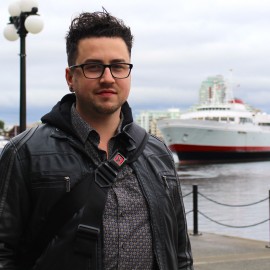 Joshua James Collis
Joshua was the Assistant Director for Fear or Favour.
Joshua grew up in movie theatres; his mother hosted sneak previews for Monday Magazine through the 80s and 90s. Joshua took several years out of school to pursue music with the now defunct progressive thrash metal band Forever Fiasco and manage a cellphone business. Now significantly less metal and having returned to post-secondary education in 2011, his pursuit of his passion, writing, continues.
Along the way, The Martlet, Absolute Underground, Feedback, and The Marble Theatre Review have all published various works and articles by Joshua in addition to his personal work on wolfsheep.com. Joshua James Collis is part of the art collective Wolf/Sheep based in Victoria, where he regularly contributes to their website. Joshua now spends his time reviewing theatre, short fiction, macabre poetry, writing for film, and studying the film medium.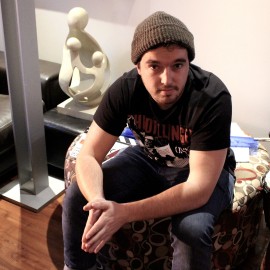 Michael Luis
Michael Luis was Fear or Favour's second assistant director, and the Casting coordinator.
Michael completed his Bachelor's of Fine Arts from the University of Victoria, specializing in writing, journalism, and publishing. He bends the genres of screenwriting and creative non-fiction, based on a livelong love for television – particularly, short-form comedy – and inspired by a propensity for personal storytelling. His writing tends to incorporate musical topics and references because of his decade of experience, drumming in Jamaican-flavoured bands Blackwood Kings and SweetLeaf. His journalistic work has appeared in such local publications as Absolute Underground, Monday, The Martlet, and Feedback.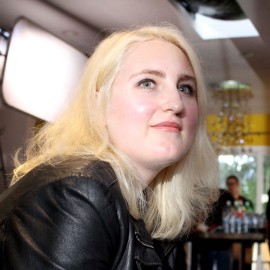 Stephanie Ross
Stephanie Ross was the Props Coordinator, Co-Set Dresser, and part of the Writing team on Fear or Favour.
Stephanie has recently graduated from the University of Victoria's Writing department. With specialization in screen writing, being a part of Fear or Favour is a fantastic experience. She is proud to be part of the Fear or Favour team.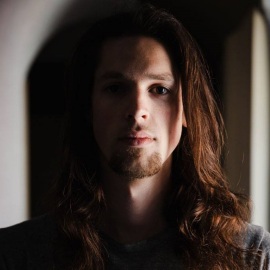 Noel Anstey 
Noel was an on-set recordist, sound designer, and is the post-production audio mixer.
Noel graduates from University of Victoria this year with a double major in Computer Science and Music. He's been working on short film projects since his early teens, but in recent years has focused more on music composition, performance, and production. Noel plays guitar and sings in Reggae/Rock band Blackwood Kings, and Death Metal band Scimitar, and is pursuing a career in audio engineering for film and music production.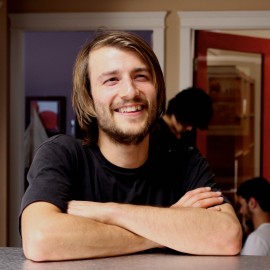 Glen McManus
Glen was a member of grip and electrics team, and an editor for Fear or Favour.
Having worked on two other short films, Behind My Eyes, and Mom, a Steal My Name Productions's film, Glen is a seasoned grip. Currently in his fourth year at The University of Victoria, his writing focuses in poetry and screenwriting. Glen is passionate about multimedia, collaborative arts, and storytelling.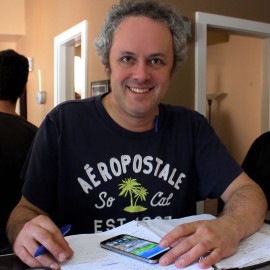 Tom Pogson 
Tom Pogson was the Script and Continuity Supervisor on set, and Editor for Fear or Favour.
Tom is in his fourth year of Writing at the University of Victoria and has a passion for film production, writing and music. As a member or Cinevic, he has his own production company and is presently working on pre-production of a multicultural comedy pilot called Ollie and Emma written by himself and his long time writing partner, Cheri Jacobs.  Tom is a Socan registered songwriter, works with the celtic band, Cookeilidh, which have been entertaining for over six years at such locations as the Craigdarroch Castle, BC Highland Games, The Butchart Gardens, Government House, Kool FM and Victoria Celebrates Canada Day.
Follow @tomrambles / @Cookeilidh / @ollieemmapilot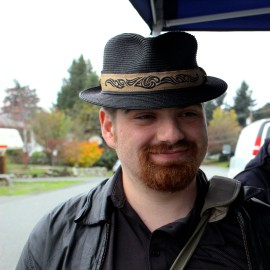 Clayton Sheldon 
Clay Sheldon was the Assistant Producer for Fear or Favour.
Clay, a fourth-year writing student at the University of Victoria, is a published writer living in beautiful British Columbia. His writing has been published in Argosy Mag, Strange Musings Press and Alternate Hilarities. Alongside these, Clay recently finished writing, and is currently pursuing publication for, his first novel.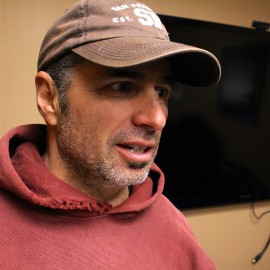 Shel Seigel
Shelley was the Directed Studies student who assisted in the story editing.
Shelley is currently looking for the "big book deal" for his two novels after one of his novellas was shortlisted in the 3-Day Novel Contest. One of his three plays was awarded best one-act play of 2013 by Theatre BC, and produced at the Phoenix Theatre by Satco. He also has published a short graphic novel. In addition to his writing, he has also worked on several films including the award-winning 'Til Death, directed by Connor Gaston and produced by Maureen Bradley, and Two4One, directed by Maureen Bradley.
Visit his Website
Craft Services: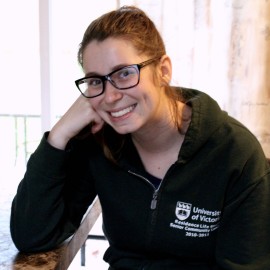 Angi Lucille
 Angi is a graduate of the Writing Program at UVic. She works in youth social services, but really, really enjoys feeding students.